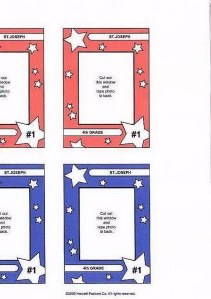 Here is an example of a trading card that each student gets . On the card is vital information like a report card to let parents know what the child did during the school year in PE.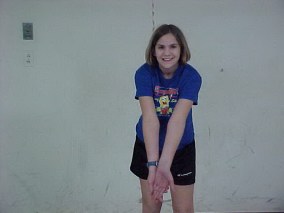 Here is a volleyball photo that is taken and placed on the bulletin board in skill progression to show what is being taught in PE class.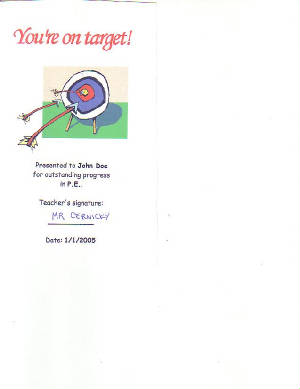 An individual achievement award.....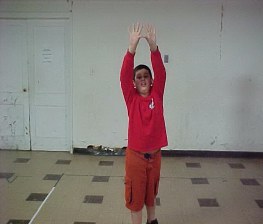 Here is the ensuing skill progresion that depicts the proper skill sequence progression.
Here are examples of Dartfish animations
report with comments .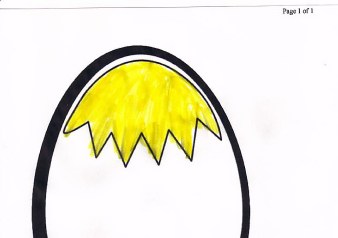 This example is a classroom management technique for each class. Every time the class supports Hellison's Model , then I color in the egg , or any picture used during the Holiday seasons. The winning classis the "Class of ther Month" and gets their entire class photo on the bulletin board.