This is an example of an IEP that I devised for two students
who were involved in class problems. It was presented to the
IEP chairman and was successful in stopping their actions.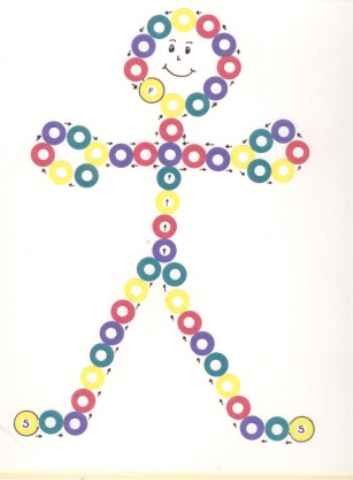 My Body Game Board
This is a fun board to use with anything having to do with the human body. Start at the feet(either one) and follow the arrows up to the head. First player to get there wins. Use a dice and skill cards to advance on the board. We use the body parts skill cards for the younger crowd and the Major body organ functions for the older one.
INTERNET HOMEWORK EXAMPLES: Here are two websites that the students will have to find for two skills tests.

SKILL TEST SEARCH
Click on Flashcard Exchange link
Find Main Menu from the left pane
Tag Search
Type in the word (skills)
At bottom of page find PE SKILL TEST
Click on that link
Find ACTIVITIES
Click on STUDY
Use study controls in left pane
Chose answer from lead up sports or skill/ activity